March 10th is "SAIMA(310) DAY"!! (SAIMA/310EX)
Thank you for your continued patronage of SAIMA.
SAIMA has established March 10th as "SAIMA DAY".
We have included "310" in the product name from before,
appealing that 310 = SAIMA, and making "screws" more familiar through SAIMA!
so we established an anniversary.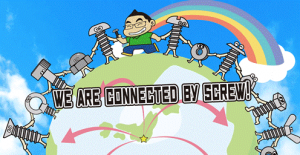 We believe that this activity will be one of the important initiatives
as part of contributing to the achievement of the SDGs.
Saima will continue to try new things!
We upload the state of on March 10th from Facebook .
Please do not hesitate to Contact us .