Start Weekly Shipment to Malaysia(SAIMA/310EX)
COVID19 vaccination has begun for healthcare professionals in Japan.
it seems that vaccination for the general public is still ahead,
but it would be nice if vaccination started early.
We have decided to start weekly shipment service because there are many requests
from Malaysian customers that the freight is high for a single order.
Our corporate company in Malaysia, ANT Industrial Sdn Bhd, become a recipient
on the Malaysian side.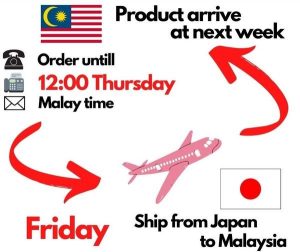 Looking many request of quotation!!
https://www.saima.co.jp/en/Contact/top.php