SAIMA Original 310Slim Won the Good Design Award 2022!!
Thank you for your corporation.
We would like to announce you that SAIMA Original

Ultra Low Head Screw "310Slim" won the "Good Design Award 2022"!!
310Slim were evaluated that being able to stylishly eliminate screw head height,

and the design contributes to the miniaturization and weight saving.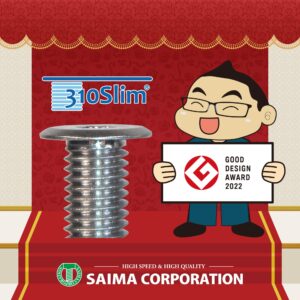 We will use this award as an opportunity to further expanding sales of the 310Slim.

in addition, we will strive to further improve SAIMA Brand image as an pioneer.
Looking forward to your any question and request!