March 10th is 310's(SAIMA'S)Day!!(SAIMA/310EX)
Last year, SAIMA established March 10th as 310's(SAIMA's) Day.

As an anniversary activity, we clean up the town load from our company to the sea.
This year… We will do it again!!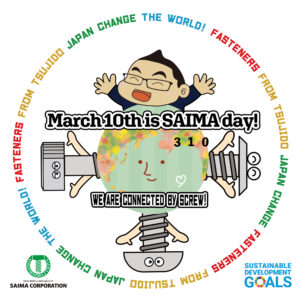 This activities based on SDGs(Sustainable Development Goals) number
No. 11 Sustainable Cities and Communities

No. 14 Life Below Water

No. 15 Life on Land
In 2022, SAIMA will take on new challenge.
Notice of Change in Business Hours

March 10th. 9:00-12:00 310's Day Activity.

13:00-17:30 Open as usual