Stock is Over…, Delivery is so long…SAIMA may Help You!!(SAIMA/310Ex)
Stock is Over…, Delivery is so long…
How do you supply to customer?
Screw industry is suffered the material shortage in the world wide.

Hight tensile strength bolt is approximately 6month delivery at least now in Japan.
Distributors are struggling to find customer demanded screw in domestic,

so they are asking price even standard products.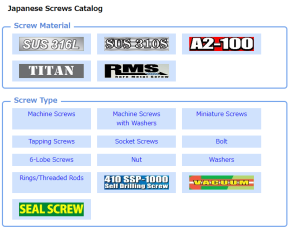 If you are in urgent?

If you cannot wait 6 months delivery?

If you need small quantities?
Standard Products Web Catalog